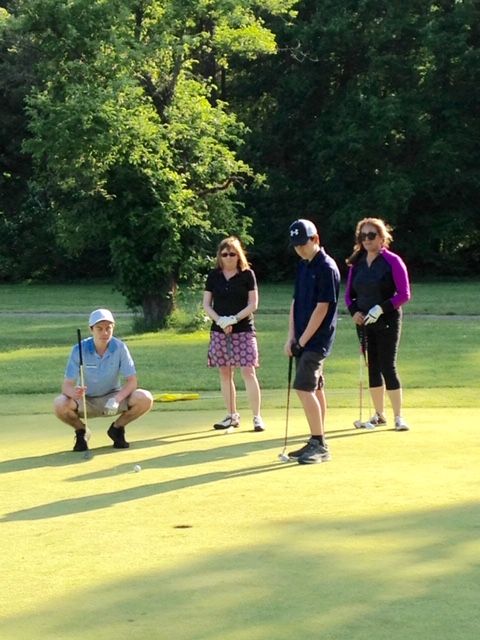 Tournaments & Events
Sunday Adult Tournaments
Tournament Fee: $35
Our beginner-friendly Sunday afternoon Adult tournaments are a team-oriented 'scramble' style 9-hole format. Get more course experience, and friendships new and old during our fun afternoon tournaments.. Tee times start 2:00 pm.
Tournaments are open to Barrie Bruce Golf School students, former students, friends and family! Carts can be rented separately at the Country Club of Billerica Pro Shop.
Golfers will be assigned tee times and need to be 'golf-ready' 15 minutes prior to their time. Please call to register AT LEAST 10 days before the tournament.
Day of tournament payment by check or cash only. Credit card payment taken via phone up to the Friday prior to the tournament.
Register by phone or email 10 days before the tournament date. 978-670-5396.
Dates: (subject to change)
May
21st
June
11th
July
16th
Aug.
20th
Sept.
17th
What people are saying

Barrie has a unique ability and keen sense to detect any flaws in my swing, while patiently and thoroughly providing me with the mechanics to fix them and improve my game. I take his drills with me on the range and apply his techniques while competing on the course. I found out first hand why his reputation as the most complete and results oriented instructor in the region is rock solid. I am a Barrie Bruce student for life!
- Mike Lynch- Sports Anchor WCVB TV Boston
- Sports Anchor WCVB TV Boston