Come enjoy learning this "Game of a Lifetime"
Welcome to Barrie Bruce Golf Schools
The Barrie Bruce Golf Schools is a public golf instructional facility located at the Country Club of Billerica, in Billerica, Massachusetts ( MA ). We offer a wide range of golf instruction to golfers of all levels and ages. You can choose from group lessons for the new golfer, private instruction for those with some playing experience, and clinic programs for Junior Golfers from ages 6-15. We also offer a wide range of activities for beginner and intermediate golfers at our golf school. The BBGS weekly leagues are a great way to meet new friends and play in a non-competitive setting. Our fun and low-key weekend adult or family tournaments give our golfers a way to apply the skills they are learning while actually out on the golf course.
The staff at our golf school makes your learning process fun and relaxing. We teach golf, but more importantly, we know how to teach people. We look forward to seeing you at BBGS soon!
Barrie Bruce Golf Schools has expanded into the Southeastern MA area, and now offers Beginner Adult and Junior Clinics at Wentworth Hills Country Club in Plainville, MA.
For BBGS Wentworth Hills programs, click here, or contact Barrie directly at 978-337-2448.
Our golf school services Massachusetts ( MA ), New Hampshire ( NH ), and surrounding areas.
---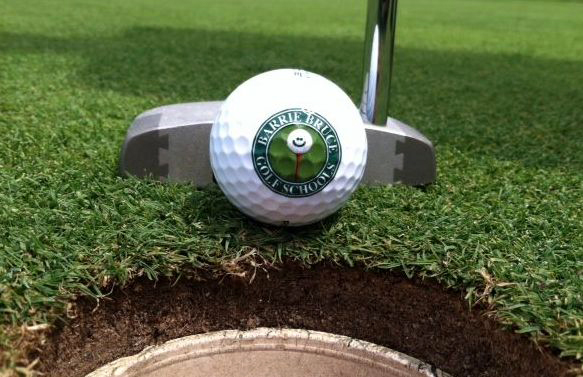 Group lessons for adults new to the game
Private lessons for all levels
Junior Golf Clinics
Learn to golf in a fun and relaxed setting

---
BBGS News
APRIL 9th- Mark your calendars- BBGS Spring Open House! There are some NEW programs this year- including TWO programs for those with some golf experience who want actual COURSE lessons- so, if you haven't ever been to our Open House- THIS may be the time to come and schedule those lessons, or to bring a new friend to start!! SEE YOU SOON!!
What people are saying

I have tried other golf instructors, videos, etc. for 15 years, with no success. I scheduled private lessons with Barrie, and he had me hitting the ball longer and straighter than ever within 15 minutes. His teaching style makes it easy to make the necessary changes to improve your game. Nothing about Barrie's lessons are "canned"; he evaluates you as an individual golfer and helps make improvements to your specific needs.

Mike G.
-Director of Operations at Harvard Graduate School of Education